Personal Specs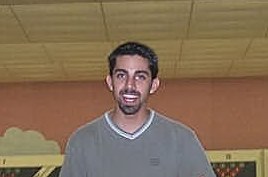 Who am I?
I'll start off by telling everyone that my name is John.
I'm a 25 year old living in Tampa, Florida. This gives
me 12 months of reckless enjoyment to play in the sun.
As you can tell I am into Mountain Biking as well as
2wd trucks mostly of the Pre Runner type. You may
come across a few 2wds that have been lifted to the
same height as your typical 4wd.